New Year, Fresh Start is my motto for 2015. Simplicity, Positivity + Joy are a few of the goals that I am striving to obtain. For me, reaching these goals means that I need to love myself unconditionally. Not just part of me, but ALL of me and for this to happen I need to make sure that I am incorporating lifestyle changes that help build me up. One of those lifestyle changes is working out regularly.
Growing up, I was an avid swimmer. My life revolved around it starting at young age & it eventually lead to me swimming my freshman year of college. I didn't have to think twice about what I ate or put into my body. I was always in shape, constantly burning calories & feeling great about the way I looked. As I have gotten older, staying in shape and eating healthy has not always been the easiest. Not that I am heavy by any means, but then again that is a relative term that we all interpret differently.
Since early October, I have been attending Barre Tech a couple times a week. The classes start at 6 AM & there are many days that I have to mentally have a chat with myself in order to convince myself that I need to go no matter how tired I am or how much wine I had the night before. Waking up at 5 AM isn't ideal AT ALL, it actually doesn't get any easier, atleast for me it hasn't because I could sleep and sleep and sleep. But I do know that after each and every workout I feel amazing. I feel like I could conquer the world with my grande dirty chai in hand.
One thing that I find to be even more helpful in helping convince myself that I need to go workout is stylish and affordable workout gear. I didn't know how amazing Target® C9 collection is until recently. I couldn't' believe how good the quality was and affordable all of their products are. Conveniently you cannot only shop in store, but you can shop the Target® C9 collection online as well. Be sure to check out their collection online! Have you been able to try out any of the Target® C9 collection workout gear? If so, what are your thoughts?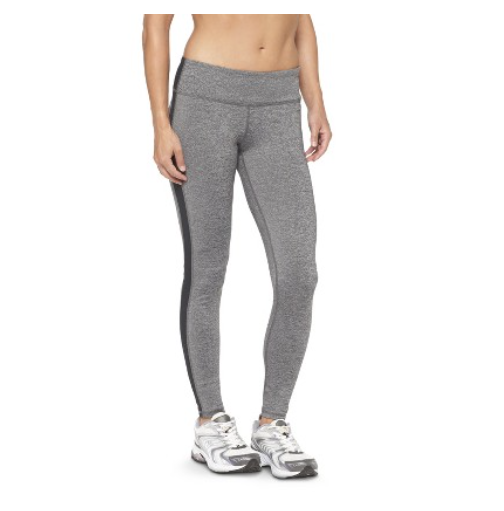 This post was sponsored by Target® through their partnership with POPSUGAR Select. While I was compensated to write a post about Target® C9, all opinions are my own.