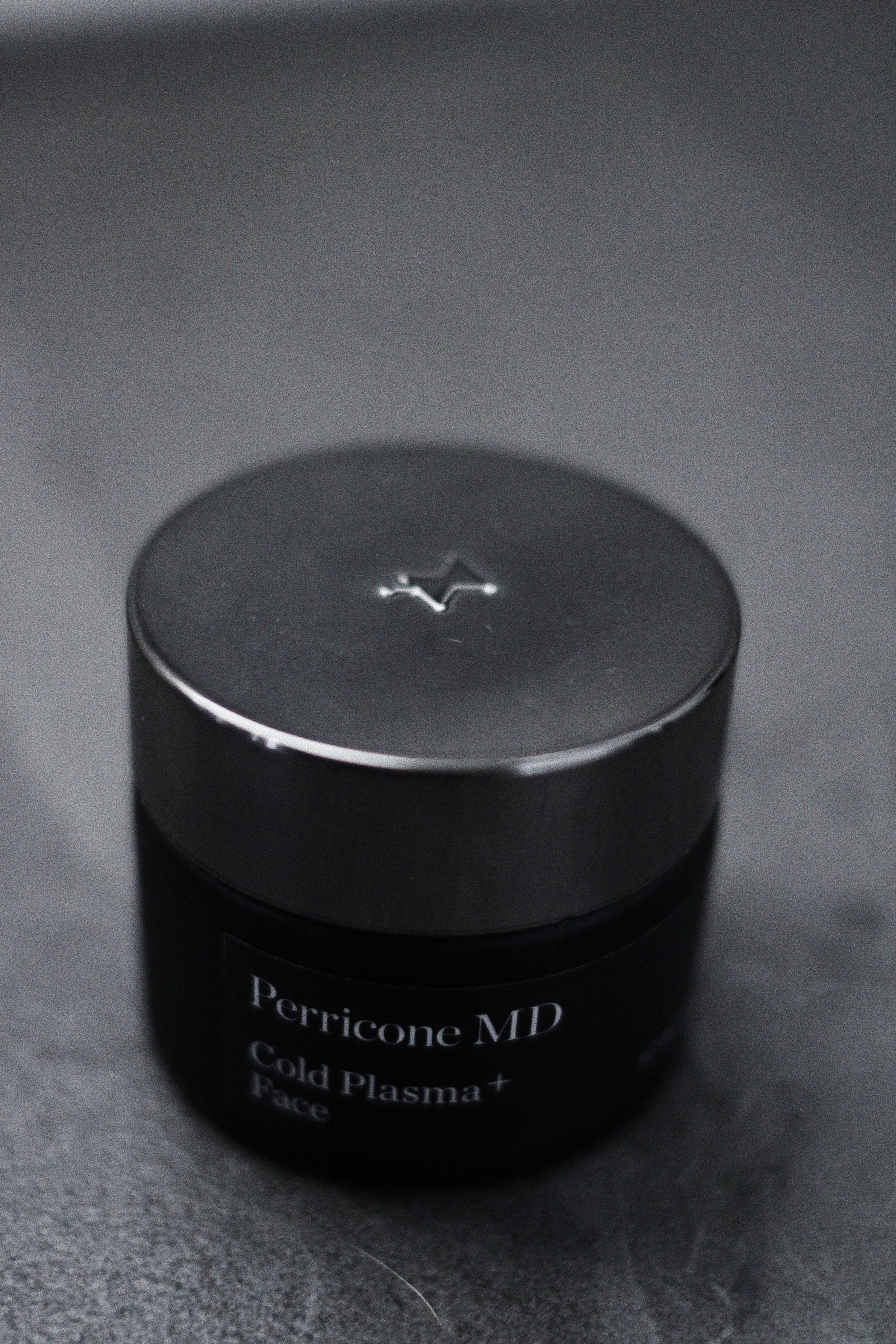 An advanced serum concentrate that targets your skin's individual needs to deliver visible and personalized results, both now and over time. Packed with powerhouse ingredients, including Copper Tripeptides to improve the appearance of firmness and elasticity, Vitamin C Ester to reduce the look of dark spots and restore radiance, while Omegas 3, 6 and 9 promote smoother, more supple-looking skin.
Can you believe it is already February? Where has the time done. I feel like life stays busy and never really slows down the older we get, however I do try to slow down and take the time to take care of my skin and hair. I have been a huge fan of Perricone MD products for a while now and the Cold Plasma Plus certainly didn't disappoint either.
These winter months cause my skin to get dry and irritated, which makes the redness in my skin come out in full force. It really is one of my biggest insecurities and am always wearing some sort of coverup, even if it is a light tint to mask the redness. I have been using the Perricone MD Cold Plasma Plus for the last few weeks and immediately started to notice a difference in my skin -- less redness, finer lines and increased moisture. I am hooked!
I have been applying this concentrated serum at night on freshly cleansed skin so it is fully absorbed. It is lightweight, super hydrating, fast-absorbing and aggravate my face at all. The Cold Plasma Plus is great for normal to dry/oily skin.
The unscented formula is absolutely amazing and if you are looking for a new skin care product that will change your life and skin then you need to try the Cold Plasma Plus! Your skin with start to look less dull and more radiant with just a couple weeks of consistent daily use. To see the best benefits it is recommended that you use the products 1-2 times daily for at-least 8 weeks. So what do you say, you ready to try Perricone MD Cold Plasma Plus?
Intrigued? Ready to give your face a little extra TLC?