I love a good hair day, but sometimes that just ain't happening. I have to be up so early in the morning, that my hair is the least of my worries and typically my mornings are very quick and too the point. Too cut out the extra stress, I make sure my clothes are laid out the night before and the simple things to get me out the door quickly are set in motion before going to bed. Most evenings, especially the evenings where I go to the gym after work, I wash my hair before I go to bed so that I can avoid having to take the time to dry it. This also allows me to get out of the house in a quick and timely manner and avoid putting extra wear and tear on my hair.
Now the downfall to letting my hair air dry is that it lacks texture and has a very fine/silky feeling. I love a good second day hair, but frankly I don't have hair that can tolerate going to the gym and just spraying a ton of dry shampoo in it. It gets super greasy and it just FEELS super dirty. I wish I was that girl, but I have tried over and over again without any luck. However, when getting ready in the morning I recently started using the new TRESemmé Compressed Micro-Mist hairsprays that work great with dry hair.
STEP 1:
My morning routine consists of first dirtying up my roots with the Compressed Micro-Mist texturizing Hairspray Level 1. It adds a bit of grip and gives me the second day hair that I am looking for. What I love most about this Texturizing Spray is it provides a light hold, but still allows my hair to feel light and bouncy. It isn't stiff at all and it doesn't matter how much you spray. The Micro-mist Hair Spray uses super fine micro-mist particles that penetrate through the top layer of hair to provider deeper coverage throughout your hair. So your hair will never feel weighed down.
STEP 2:
Next, I take a comb and piece out sections of my hair. I tease each section individually to help create volume. The Micro-Mist Texturizing Spray helps create the added volume without the added stiffness. The comb doesn't get stuck and my hair doesn't feel clumpy.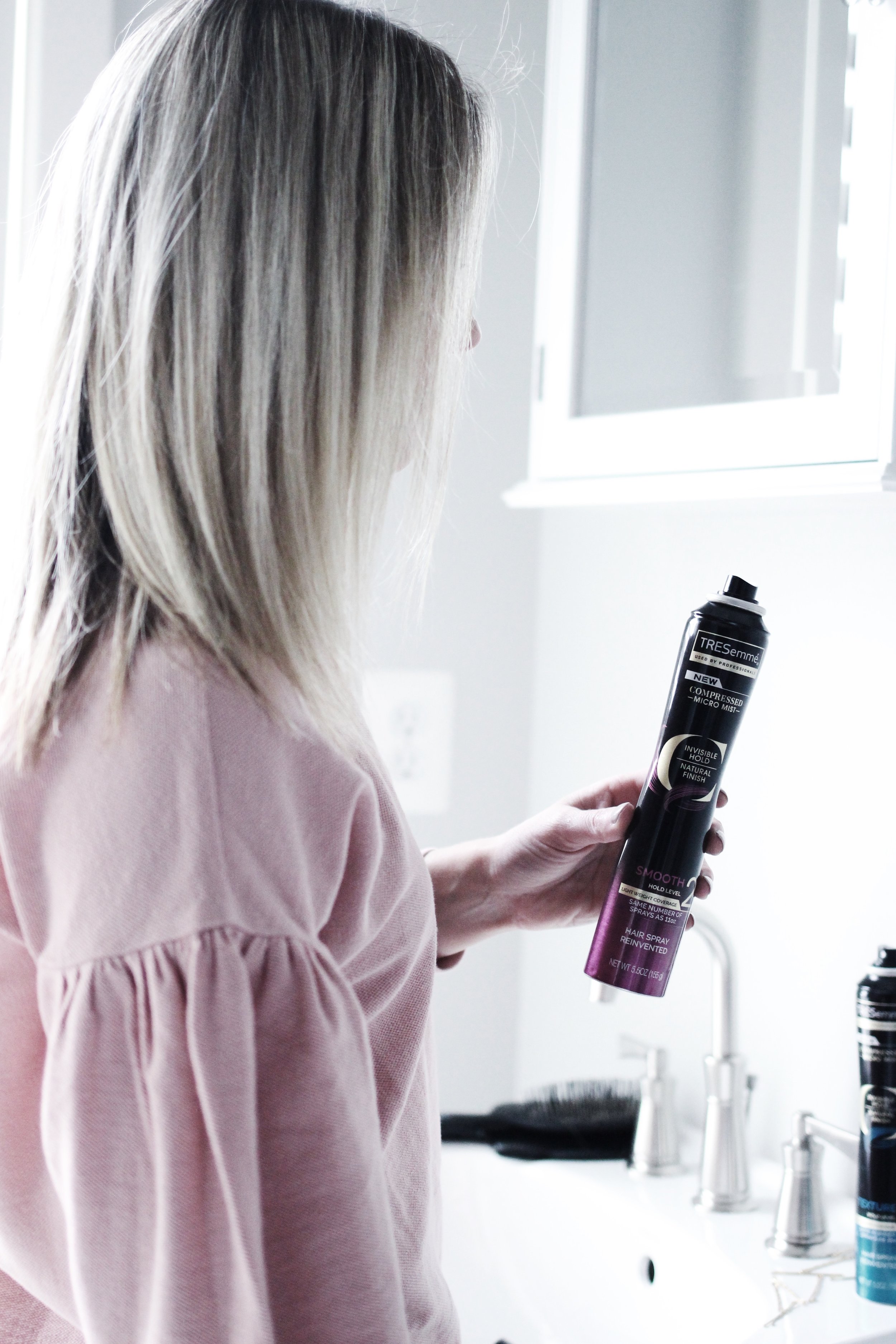 I take the Micro-Mist Smoothing Spray Level 2 and spritz throughout to add a bit more oomph and too lock in the smoothness and texture.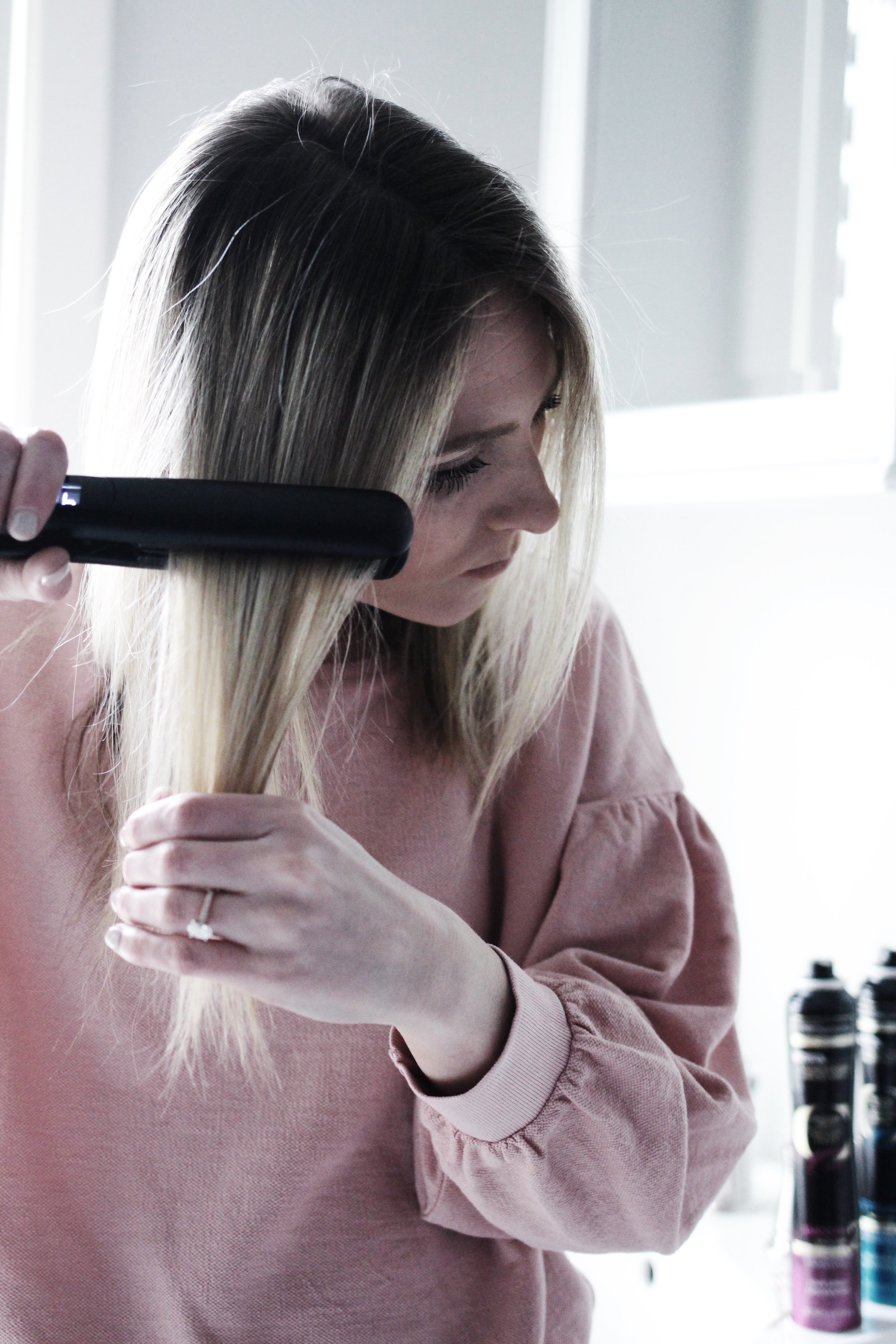 I take my flat iron and individually straighten the ends to create some smoothness.
STEP 5:
I add a bit more texturizing and smoothing spray throughout my hair before pinning pieces individually with bobby pins to create a half-up do.
STEP 6:
I create the up do of the day. Sometimes I will add some extra waves with my flat iron or curling iron. Other days I wear it down and add more texture to create a tousled look. And sometimes I will throw it up into a messy pony. Honestly it all depends on the day and how I am feeling :)
TRESemmé Compressed Micro-Mist Hair Sprays