Hello Sunshines!! I hope everyone has had a great week & are looking forward to this Halloween Weekend. I was looking forward to all the plans I had & FOLLOWER FEST, but Life happened. This past Tuesday evening I got a phone call from my boyfriend saying that his grandfather passed away. It has been a long past few days & now I will be flying out tomorrow evening to head to Kentucky for the services. I really don't have anything on my mind to talk about at the moment & I wish that I did -- instead I have a Fall post that I did a few months & it is about how much I LOVE FALL! Just know that my blog is a place where I try to be as real as I can be. This blog is a place where I talk about life, fashion, faith, health, & happy times & the sad times. I have only been blogging since June & have met so many AMAZING women! I cherish these friendships so much. I hope that I get the chance to get to know you :]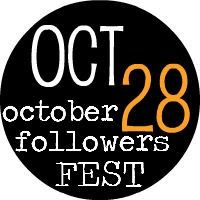 when i think fall i think:
chilliness.the smell of burning wood. comfy socks. homemade soup. oversized scarfs. uggs. cuddling. early morning runs. 10 layers of blankets at night. brown+red+orange+yellow. boots. sweaters. sitting by the fireplace. leggings. pumpkin spice lattes. extra layers of clothes. no makeup. chilli + cornbread. pumpkins. hay rides. hot tea. winter coats.