I don't know about you but I miss having a spring break! Those years were the absolute best, & I wish I could bring them back one last time. Now that I am in the big-girl world spring break is def. not gonna be happening.
pooey.
So like usual I will be living vicariously through this weeks Friday Fancies theme -
Spring Break
! My idea of spring break is
perfect
relaxation. I want to go to a place where there is miles + miles of clear blue water, soft sand, cloudless skies, & unlimited drinks. A place where technology + drama takes a hike until I am back to reality. There are
so many things that a girl can take with them when they travel to the beach, but these are my go-to's, & I should probably add some sun-screen while you I am at it! W
hat are your staples?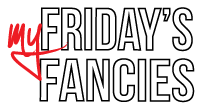 p.p.s. so if you haven't noticed already I recently lost all of my GFC followers on March 1st :/ very sad sad day! but If you would like to continue to get updates on my blog please re-add me on GFC :] Also, you can now get my posts emailed to you! YAY! love you all.