Hard to believe that it is already Wednesday - where has this week gone!? & honestly, where has the past four weeks gone! I can not believe that I will be finishing up another rotation on Friday & have been living in DC for going on 4 weeks tomorrow. oh & I graduate in a little over nine weeks! pinch me please. I am just so happy to see my life coming together before my eyes & am so thankful for all the opportunities that I have been given. I really am blessed!
Ok. So time to get down to biznasss, because I am super excited to share my four favorites with you this week!
+
This
silk panel peony sweatshirt by J. Crew
has been on my wishlist since their Spring catalog came out + it was also mentioned in this months Matchbook Magazine. & I believe that could be the reason this beauty is now sold out. & let me tell you that THIS girl is sad!
+
Madewell + Keds
= greatest thing since sliced bread. I remember back in the day when all I owned were white Keds. They went with e v e r y t h i n g, especially all those dresses + bows that my mom made me wear throughout elementary school! ha But back then, I would run those babies into the ground until they were so dirty & had holes in the bottom. It really is crazy to think that these simple shoes are coming back full swing + with style. With that being said,
I need a pair
. STAT.
+ I really don't need any more polish, but the
new
Essie Spring 2013 Collection
is on point. These colors are fun + bright & this Spring I want bright! So I may or may not be buying one or maybe all six of these fabulous colors.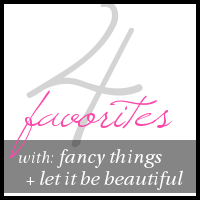 Four Favorites link-up
is held on Wednesdays!
There aren't any rules:
but If you would like to participate in our Four Favorites link-up we would really appreciate it if you followed both
Kristin
+ I and share the button on your Four Favorites post!
Be sure to spread the word and have fun with it :)