I feel like a big kid girl now! I can't believe that my graduation weekend has come + gone! PHEW! It flew by so fast -- quite often I had to stop & take a deep breathe & remind myself that I needed to slow down & embrace all the little moments. Friday night was absolutely surreal! When I received my long white coat with my name on it: Ashlyn Williams, MPA, PA-C, I honestly wanted to cry with joy. These past 2.5 years have been the MOST trying of my entire life. I learned so much through this experience & I am beyond grateful for it. Saturday morning was the graduation ceremony + Saturday night I spent the evening with family & friends celebrating. I was planning on getting a couple posts in recapping my weekend this past Monday + Tuesday but I didn't get in until really late Sunday night & yesterday when I got home from work I slept from 5 PM to 6AM Tuesday morning, guess I needed it! ha So be sure to check back next week for a recap :]
Now onto the weekly four favorites round-up!
+ Summer is quickly approaching & I am always on the hunt for the
perfect maxi dress
& when I spotted this
striped one
I immediately fell in love. I might just have to add it to my summer essentials.
+ These
coral earrings
are absolutely perfect for a trip to the beach or a night out with the girls! The pricey tag is the only thing holding me back.
+ I would totally name this
sparkling sea cuff
, my rock candy cuff? Perfect name for it right!
Now go enjoy your Wednesday friends! xo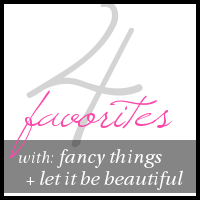 Four Favorites link-up
is held on Wednesdays!
There aren't any rules:
but If you would like to participate in our Four Favorites link-up we would really appreciate it if you followed both
Kristin
+ I and share the button on your Four Favorites post!
Be sure to spread the word and have fun with it :)
SIDE NOTE: Please only link-up posts that are relevant to four favorites, others will be deleted. Thank-you for understanding.